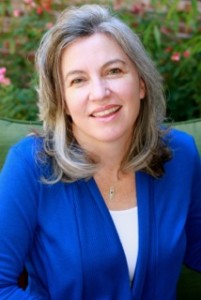 Kate Casey, LPC, JD
I join with each client to explore, find meaning, and facilitate growth in the face of life's challenges and opportunities.
As a Texas Licensed Professional Counselor and Nationally Certified Counselor, I am in private practice serving Northeast Tarrant County to include Southlake, Colleyville, Keller, North Richland Hills, Grapevine and surrounding communities. I earned a Master's degree in Counseling from Virginia Tech University. I also hold a Doctorate of Jurisprudence and practiced Environmental Law before making a most satisfying career transition to Counseling. I have spent more than a third of my life living outside of the United States. My experiences living abroad and learning from other cultures has shaped my worldview and, in turn, my counseling style.
My warm personality and active listening style contribute to the calm, supportive, and respectful environment I create for my clients. I join with each client to explore, find meaning, and facilitate growth in the face of life's challenges and opportunities. I work collaboratively with my clients to develop an individualized, holistic, and strengths-based approach to wellness. With this approach, clients experience relief and develop strategies for lasting change and enduring success.
In my free time, I enjoy spending time with my husband and three daughters, exploring nature, cooking, and reading.
Clients who see tangible results and make the most progress share this commonality – They are ready, willing, and able.
Looking for a therapist may be an indication of your desire to make a change in your life.  Yet, if you are considering a change because someone else wants you to, you may not be ready.  Your willingness comes into play during each session and the days between sessions.  Most days you will leave a session feeling strong and curious–clearly knowing you are transforming into the person you want to become.  Some days you may leave feeling emotionally exhausted as you put in the hard work to address your concerns.  Both types of sessions offer the potential for powerful change.  Being open to the therapeutic process and being honest, with yourself and me, will go a long way in your success. Last is ability, and this is where I come in.  I will help you enhance your wellbeing using individualized tools, techniques, education, and encouragement.  I will guide you to your destination with a greater awareness and understanding of yourself and the confidence to embrace the future.
Grief And Loss
Grief and loss are an integral part of the human experience. Loss can take many forms such as the loss of a loved one, loss of employment, loss of a meaningful relationship, or loss of good health with a chronic illness.
Attorneys
Do you feel stressed out and overwhelmed? Have you experienced a shift in career satisfaction? Do you find it difficult to balance your obligations at home and work?
Mid-Life Career Transitions
Familiarity is comforting. We often stay in a less than ideal situation because we fear the unknown. Do you yearn for meaning and purpose in your work? Do you want to make a difference in the lives of others as well as your own? Do you feel stuck?
Marriage Preparation
Congratulations on your engagement! While engaged, many couples spend their time and energy planning the details of the wedding day festivities. It is an exciting time and it is easy to look no further than "the big day."
Our Office
270 Miron Drive, Suite 112
Southlake, Texas 76092
Email: Kate@AutumnRidgeLPC.com
Phone: (817) 881-1914
Your privacy is of the utmost importance to me. 
In order to protect your privacy, I use an encrypted email system to communicate with my clients. HushMail, which does not require software, ensures that your data remains encrypted until it is opened via a password.  If you send a message to me via this contact page, it will be encrypted until I open it. You will receive my response via a secure message in your inbox.  You will simply create a password to view the message and send additional emails between us.
It is important to be aware that non-encrypted email communication can be accessed by unauthorized persons and, in turn, compromise the privacy and confidentiality of such email. If you understand the confidentiality limitations of non-encrypted email communication and would prefer to correspond in this manner, you may email me directly at Kate@AutumnRidgeLPC.com.